Beginner's piano lessons for children (8+) and adults
Your piano teacher will suggest a plan at your free 1st piano lesson in Bristol or Brighton & Hove.
Here's what you can expect in your lessons.
The Beginners Piano Course
Age: 8+ years and over.
Lesson length: The lessons are generally either 45 or 60 minutes, depending on the age of the student
Previous experience: No experience needed (younger children may want to start on the Foundation course)
Content: In the Beginners Piano Course you'll:
Learn how to read music

Learn how to compose and write a piece of music

Learn how to improvise

Study how to play jazz piano, blues, boogie, classical, tango and pop

Learn how to play major and minor piano scales and chords

Play piano pieces that you'll know and enjoy
Practice: To start with, no longer than you'd spend brushing your teeth. We can build it up lesson by lesson.
Can I play what I want?
Yes. That said, the student's ability will limit the choices we have. We always try to teach you what you want to learn but at the beginning it takes a while to learn what you need to get going.
To give you a rough idea, you'll be able to improvise a 12 bar blues within 10 piano lessons.

As previously mentioned, the Beginners Piano Course contains many songs that you'll recognise. Piano songs such as Imagine, The Godfather Theme, Pink Panther and Chopin's Valse in A minor.
Piano songs for a Beginner
This easy piano piece is in the Beginners Piano Course. As a complete beginner, you'd be able to play this within 10 piano lessons. You would have also learnt about how to play piano chords and scales along the way.
This piano piece is in the Beginners Piano Course too. It sounds quite tricky but by the time you get to it, you'll learn how to play it in one piano lesson.
Click this button and to book your
A FANTASTIC PIANO STUDENT
Location: Brighton
Age: 26
Level: Finished beginners piano course
Level when she joined: Beginner
Time with us: 9 months
What do you like about your piano lessons?
I like that my piano teacher is very consistent and calm in his teaching. Kevin is patient, thorough and gives positive reinforcement. He explains it clearly. I understand the material in the lessons and also how to problem solve later when I'm at home.
The Beginners Piano Course is extremely helpful in learning how to play the piano. It builds a solid foundation with no missing elements. I like this because I learn best with a good structure and lesson plan. Learning the piano songs based on the mood of the piano teacher/student doesn't work for me. He also makes me laugh with his analogies, so its always fun to learn with him.
What do you like about the course so far?
I love the process of working through the workbook. The information and definitions are helpful to refer back to, but it is also visual and tactile which helps me to learn the piano with less stress. I like the pace of the piano lessons. The Beginners Piano Course is very efficient and it ensures that each technique is understood before moving onto the next.
This helps me learn the piano faster and enjoy the lessons more. It also improves my confidence more and more after every piano lesson.

Would you recommend these piano lessons to someone else? If so why?
Yes, absolutely. I would recommend you because you are a very good piano teacher and fulfil your role extremely well as I now know how to play the piano as a beginner. You give results. Which is awesome and worth the money spent. You are also very easy to get on with and learn from.
What do you enjoy about studying with your piano teacher generally?
I mostly enjoy how much I am learning from my piano teacher based on their teaching style. And I really enjoy the fact that you are teaching me how to learn myself also, which is useful in approaching any new piece of piano music alone in the future. So thank you for the piano lessons, I am thoroughly enjoying them.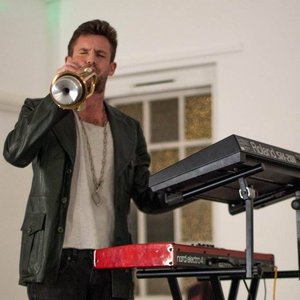 What do you like about the piano courses?
The piano courses are rounded, clear and tasteful. There's some great choices of well-known and well-loved music in there to inspire developing musicians. Progress through the courses is swift and gratifying for both the student and the teacher.
What flexibility is there when it comes to teaching other material?
There is no restriction on working with other relevant material independent of the courses. If anything, supplementing the course books with other sources is encouraged to help mould lessons around the student.
"Well done me"
"What I love about the Beginners Piano Course is that it is steady and it teaches me songs that I love. Every new piano lesson we learn something that I want to play."
— John, Age 43 - Brighton
"I don't get frustrated any more"
"I couldn't imagine the piano lessons to be any better. Face to face expert help, with so many solutions to any problem."
— Jimmy, Age 32 - Bristol
"Beginner to Grade 7 in 4 years"
"I have been taking piano lessons from these guys for 4 years now. I am now taking my Grade 7. I was a beginner 4 years ago and I couldn't be happier."
— Suzanne, Age 34 - Brighton