Are you looking for a piano teacher in Brighton & Hove?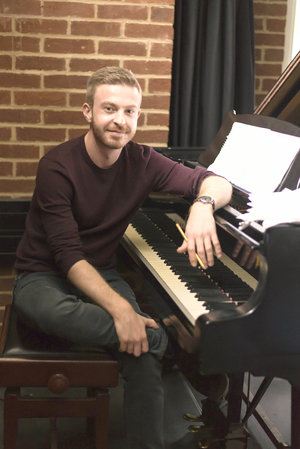 Paul Hunter - has been running our piano school in Brighton & Hove with a wonderful charm and humour. He is an excellent piano teacher, who is kind and thoughtful. He has a Masters in composition and is magnificently focused and innovative.
What makes a great piano teacher?
A person with a thoughtful, caring and patient approach

A piano teacher with great materials to teach all aspects of piano skill

A teacher who knows how to use these materials to achieve your goals

Someone with experience who can give you guidance when you need it

A piano specialist with a high level of performance skill
What type of piano teacher do we offer Brighton & Hove?
Someone who is kind, thoughtful and nurturing

A reliable professional who is trained to use our piano courses and teaching methods

A piano teacher local to you in the Brighton and Hove area

Someone who will listen to what you want and knows how to teach it to you

A piano teacher with a real piano & a home studio in Brighton

A Brighton piano teacher who has performed or studied to a degree standard
Our piano school in Brighton & Hove
Our piano school in Brighton has been in operation since the end of 2011. We wanted to build a space where our piano students, and teachers, can meet and share with others who are on the same journey. We pride ourself on our friendly and professional approach; the goal of which is to bring you a supportive forum to do this. Playing the piano can be quite a solitary experience, the regular concerts we put on allow our teachers and students to share the piano music that they have been working so hard on.
These are held at Brighton College.
Let's say hello to some of our piano teachers in Brighton and Hove:
Josh - lives in Hove and is a wonderful addition our team. He studied music at the Royal Conservetoire of Scotland.
He is a superb performer and a wonderful piano teacher. He plays in a superb band called Goldaka and is a lovely chap.
Mikah - lives near Preston Park and is a wonderful piano teacher with a warm, thoughtful and diligent approach.
He is a fantastic improvisor and can be found amazing crowds on the piano at Brighton station. We're very happy be have him as part of our team.
Hannah - has a lovely piano studio near Seven Dials. She is thoughtful, organised and fantastic to work with. A wonderful person and an excellent piano teacher. We're very lucky to have her with us.
Callum - lives in Hove and teaches there too. He is a very capable pianist and is always on top of the admin. A cracking piano teacher and human.
Alice - has a piano studio at her home in Kemptown. She is adept with all styles and piano subjects from funk and soul; to classical to composition.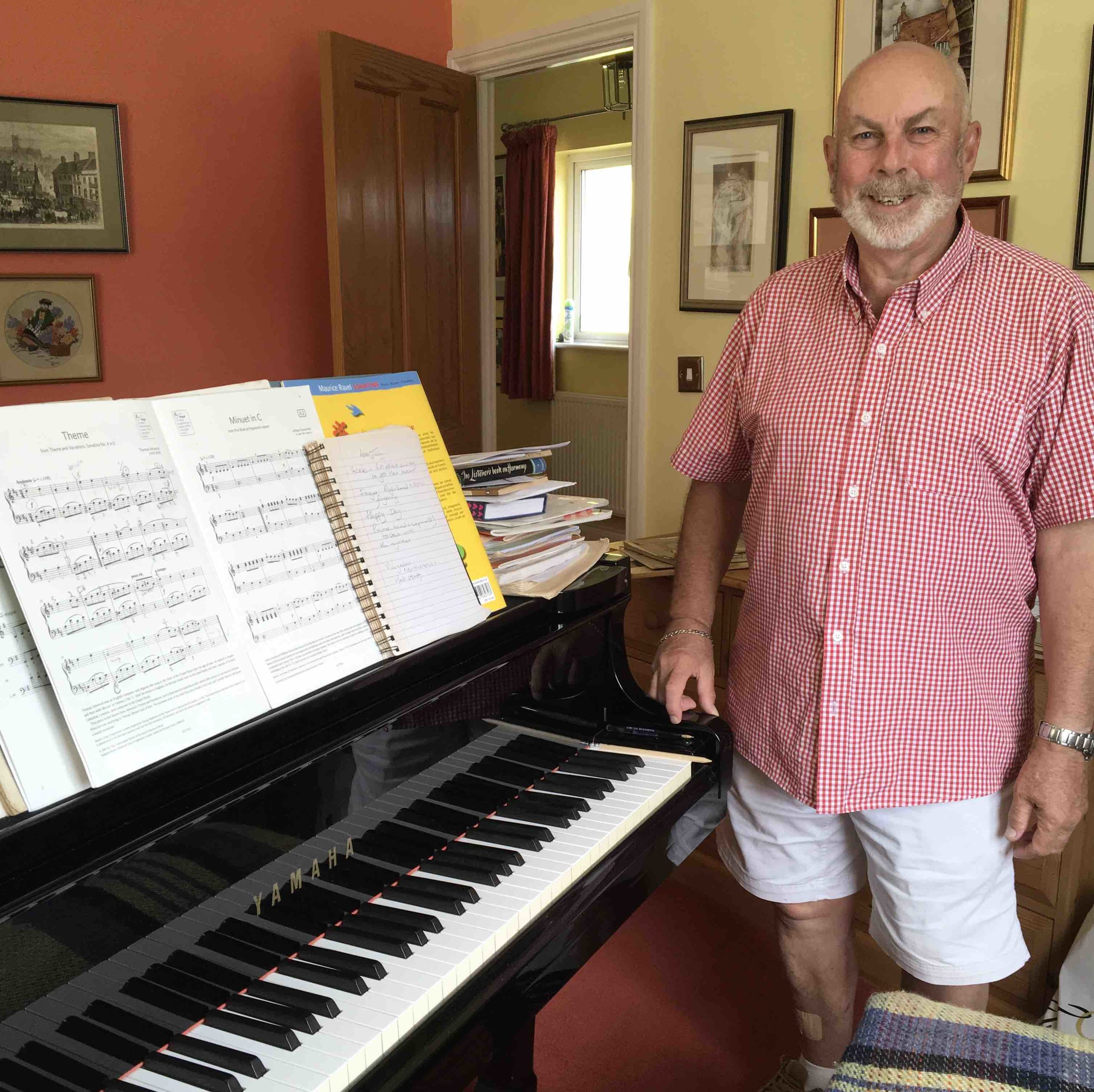 David - is our fist piano teacher in Peacehaven and is much sought after. A student of John Lill's he has worked with the best. Having taught within several schools over his 35 years as their resident piano teacher, he has amassed a wealth of knowledge and experience.
Ed - plays in a wonderful band called Phoria who you should go and see if you can. He lives near Fiveways in a beautiful house. A great pianist and a fantastic piano teacher
Ebony - lives in Hove and teaches from her home. She is an active performer in her band The Case Of US. Whether you are looking for a someone to introduce you to synths or staccato, Ebony would be an excellent choice.
Charlie - is the first of our piano students to have been taught from a complete beginner and now be teaching with us. He has a wonderful grand piano at his home in Hove and is a very capable pianist and wonderful young man.
About your piano teacher in Brighton & Hove:
Our careful selection of Brighton piano teachers are all piano specialists with many years of experience. We believe in encouraging our piano students so that they are inspired practice.

Your Brighton based piano teacher will have an impressive cv and decades of experience providing piano tuition for beginners and top piano players a like. We've been awarded music scholarships to top piano schools, colleges and universities and have extensive experience of working professionally within the musical sector for renowned companies. Your Brighton & Hove piano teacher will be thoughtful, patient and down to earth. Our goal is to provide you with the skills to play anything that you might want to learn and an insight into a wide range of other styles and genres too.
Where will your piano teacher be?
Our piano teachers teach from their studios across Brighton & Hove. We ensure that our piano teachers are equipped with all they need to deliver you the piano lessons you need. This gives your piano teacher access to all of the materials and a professional environment for the student to learn in. We have found this to significantly improve the learning experience.
When you contact us with your details just let us know what your postcode is and we'll find a lovely piano teacher near you. We do teach outside of Brighton & Hove but most of our piano teachers are from Brighton & Hove and it's surrounding suburbs. Places such as Hanover, Hove, Kemptown, 5 ways, 7 dials, Hangleton and Lewes road. We always try to make sure our piano teachers have either got parking available or it's no more than a £1.
Let's meet the Head Teacher:
Paul Hunter - Head Teacher
Paul Hunter
Head Teacher - PLUK, Brighton & Hove
Who are you?
My name is Paul Hunter; a Brighton based piano teacher, pianist and composer. I have spent my adult life working in the music industry as an educator, composer, pianist, accompanist and conductor. I have also worked as a project development manager for a music based charity that provides specialist music notation to individuals with learning difficulties. I undertook an MA in music at the University of Sussex where I obtained a merit for my compositional portfolio. I now run PLUK's piano school in Brighton & Hove.

What are your goals for Brighton Piano School?
I aim to provide specialist piano tuition to students of all ages and abilities. The Brighton Piano School offers unique benefits to the student; highly qualified piano teachers with great piano studios, a large community of students and teachers, termly concerts and specially designed courses. The piano courses facilitate learning by exposing the student to all areas of piano playing: reading music, composition, theory, technique, and improvisation. The drop off rate for students is extremely low which lends testament to the piano courses.

What makes a good piano teacher?
What I ask of our piano teachers I demand of myself. I am friendly, approachable, understanding and good at listening. Communication is vital in education and it is important that these skills continue at management level. In return I ask that our piano teachers are well organised and respond to communication at the first available opportunity. A good piano teacher must also be highly qualified.
I often find that the initial meeting determines how likely the individual is to become a piano teacher with PLUK. One of the benefits to piano teachers is the training they will receive by joining PLUK.

What do you enjoy about the courses?
The courses are expertly written and are thorough in their approach to the acquisition of piano learning. Dynamics, composition, learning to read music and technique are learnt simultaneously. The techniques, seldom introduced so early but of vital importance, are provided straight away. The choice of piano music gives our students access to a variety of musical styles such as classical, jazz, pop, Latin, film music and much more so that the student becomes aware that piano music of all genres follows central tenets and rules that envelope all of music.
Click here to find out more about your
A review of one of our piano teachers:
Another wonderful piano student
Name: Grace
Location: Brighton
Age: Adult
Level when Grace joined PLUK: Beginner
Time with PLUK: 1 year
Level: Studying for Grade 2
What do you like about your teacher?
I love Paul's enthusiasm for the piano and for music in general. We get to talk about different classical pieces and he recommends music for me to listen to.
I also think that he is a very skilled teacher when it comes to recognising where I struggle with different pieces or techniques, I often find that in the days following a lesson my playing becomes noticibly better after I've put into practice his recommendations. Initially I thought that perhaps having a lesson every single week would be too much but I honestly get a great deal of value out of the lessons and they are always productive. I also find Paul flexible in terms of changing up the lessons so we focus on different things and it doesn't get repetitive. He is also happy for us to work towards the Grades as he knows I like the structure, overall I just find that he is a very intuative teacher. It's been a little over a year now that I have been having lessons and we're working towards my Grade 2. I can't believe I've actually come this far and my piano lessons remain one of the favourite parts of my week.

What do you like about the course so far?
I really enjoyed the beginners intro course that we started with, it was a great all round introduction to everything. We've moved onto working towards the grades now and I love having the structure of a syllabus to work towards.
Would you recommend your teacher to someone else? If so why?
Yes, I definitley would and I very often do. Even after Paul moved a little further out of town, I am happy to make the journey to visit and wouldn't consider changing teacher.

What do you enjoy about studying with the school and Paul generally?
It's such good fun and I get a wonderful sense of achievement out of it. Paul is also a lovely guy and I really enjoy the occasional lesson where we will delve a little more into the theory behind things and just get to talk about the beauty of music and how mathematical it is.
"Thanks for all your efforts."
"Your work helped me get a distinction in my Grade 1 piano exam. I can't believe how much my hands were shaking. It felt great to overcome that."
- Janet, Brighton
"Great piano tuition."
"The twins are starting to miss the piano lessons when we go away which must be a good sign."
- Eleanor, Hove
"Looks like I can play after all."
"Just played the Chopin for my wife as a valentines warm up. Felt very snazzy! Looking forward to my daughter's wedding for phase two of my performances. Fingers crossed. Thank you so much"
- Ken, Brighton